The Organic Wine Company  has a wide range of vegan wines available – almost all of our wines are produced vegan. When you buy organic vegan wine you are making a positive choice. You are helping change the way you live in the future. Explore our  Organic vegan wines.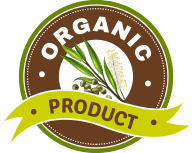 Certified 100% Organic Wines
Organic growers aim to produce wines that are true to the earth, and to take care of the land we all share. No synthetic chemical fertilisers, pesticides, or herbicides are used. Instead, organic producers are careful cocreators with nature.
About Our Organic Vegan Wines
Given that wine is the product of grapes and yeast, some may assume that all wines would be appropriate for vegans – but this is very often not the case! The reason not all wines are vegan- or vegetarian-friendly is because wine is clarified (i.e. made clear and bright) via a process called 'fining'. Traditionally, many winemakers have been using fining agents. The most commonly used are casein (milk protein), albumen (egg white), gelatin (animal protein) and isinglass (fish bladder protein)
Thankfully, there are several common fining agents that are animal-friendly and used to make vegan wine. Carbon, bentonite clay, limestone, kaolin clay, plant casein, silica gel, and vegetable plaques are all suitable alternatives.
The Organic Wine Company has a wide range of vegan wines available – almost all of our wines are produced vegan.
Organic vegan wines are animal friendly and vegan friendly!
No animal products are used in the fining process of wine making.
100% Organically grown grapes. Free from chemicals and pesticides. Organic wine provides you with all of the benefits that a traditional wine would give, without harmful pesticides. A variety of organic wines are now available for consumers to buy. Although organic wines come with a higher price tag as do most organic goods, they also come with increased health benefits. 
All our wines are Organic!
Premo is the best wine dealer anyone could hope for. Not only does he supply quality European wines with a smile, his stock is all organic! That's wine that's good for you and good for the planet. And some of it bubbles!!
Megan Vertelle
Piha
Fantastic selection of organic wines all seem to have a special  X factor flavour. Really nice quality wines with no nasty preservatives or post headaches - highly recommended.
Iona Matheson
Anawhata
It was a pleasure hosting your wine tasting - thank you! Our friends all enjoyed it and learnt a lot about the different varieties, regions and tasting notes. It is really good to have such interesting and delicious wines that are all organic. We will be spreading the word.
Chris Morrison
Founder & Director | allgoodorganics.co.nz | karmacola.co.nz
We sampled a selection of wines from the Organic Wine Company a few years ago and completely fell in love with them. We were so excited, the Organic Wine Company instantly became our absolute 'go-to' for delicious wine that was also delivered to our door! The menu is wonderfully abundant is a variety of beautiful organic wines from all over Europe and NZ. We are extremely enthusiastic to sample any wines that Premo recommends to us, as we trust his knowledge of his wines and his dedicated customers.
Eloise Condron
Raglan
Premo from the Organic Wine Company certainly knows his wines. I have always been thrilled with the mouth-watering wines and the exemplary customer service. Every new wine has been a delightful, experiential journey. Absolutely highly recommended!
Barron Braden